EYESEE App malfunctions: perform a forced stop
If the EYESEE application is not working properly, you can shut it down completely.
On the application installation screen, locate the EYESEE application icon: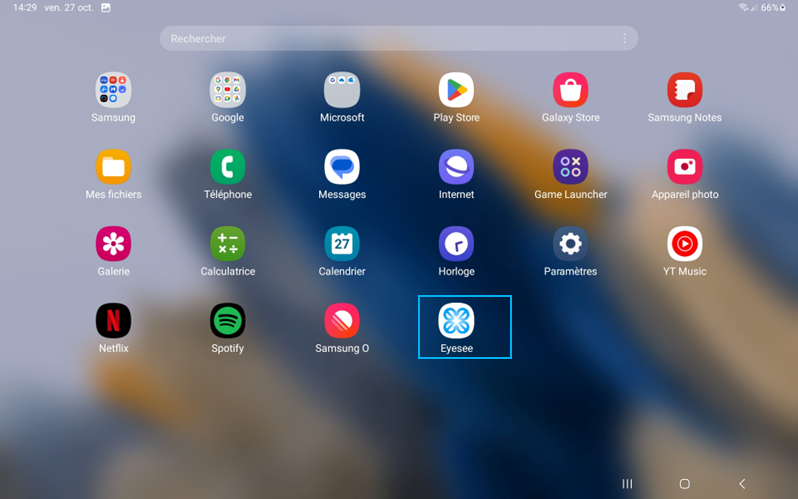 Long press the EYESEE icon. A pop-up window will open. Click on the ℹ️ icon in the top right-hand corner.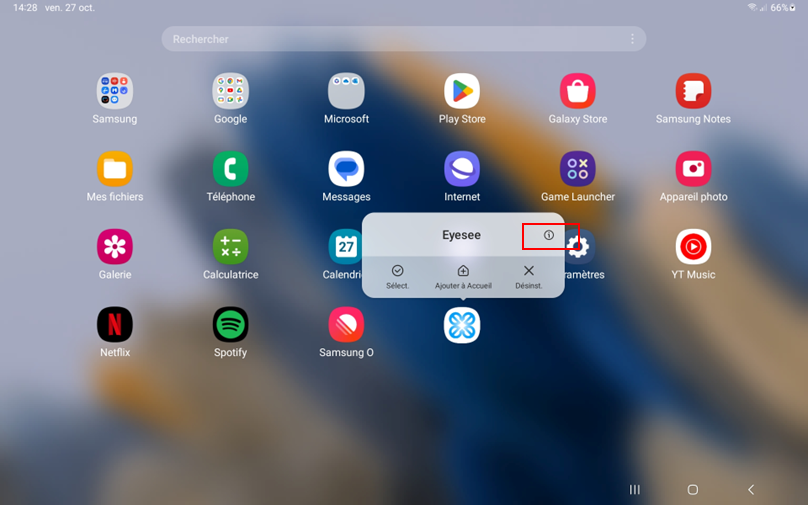 A new window opens in the Settings application. Click on the Force Shutdown option.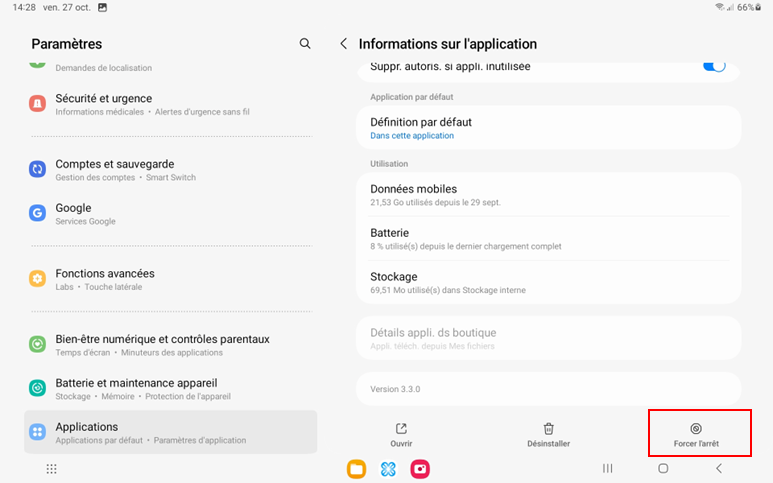 A new pop-up window will open, asking you to confirm the Force Shutdown action. Click on Ok.