After 4 demos in the AFTRAL centers of Grenoble, Moulins, Saint-Quentin-Fallavier and Bourg-en-Bresse, EYESEE continues its roadshow in Valence and La Motte-Servolex.
On February 21 and 22, 2023, our team went to the AFTRAL centers of Valence and La Motte Servolex, for a flight demonstration of the EYESEE solution.
On the agenda:
Short presentation of the solution.
Flight demonstration of the interior racks dedicated to the training of AFTRAL students.
Q&A and exchanges on logistics.
Video feedback on these 2 demos 👇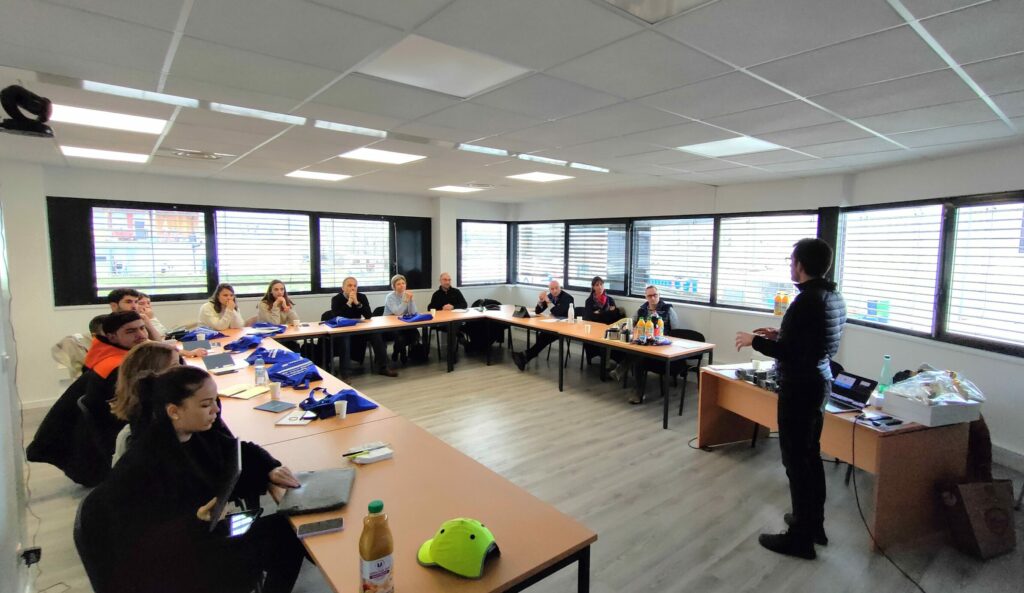 "This partnership with AFTRAL is really an obvious one. It is a win-win event. Indeed, we have the same interest in bringing logistics professionals, either who want to discover innovative solutions, or who want to recruit staff to run their warehouses or drive their trucks. We have also recruited a former student of Aftral who is now in charge of drone deployment at EYESEE", says Clément Roulet-Dubonnet.
After these events in Auvergne Rhône-Alpes region, next demonstrations are currently being organized in different regions in order to meet and show on the field how the EYESEE solution works. Contact us if you would like to organize a demo in your facility or warehouse.
The next events to note :
March 01, 2023 at the AFTRAL in Arnas (Villefranche-sur-Saône)
March 10 and 11, 2023 at the AFTRAL in Montpellier